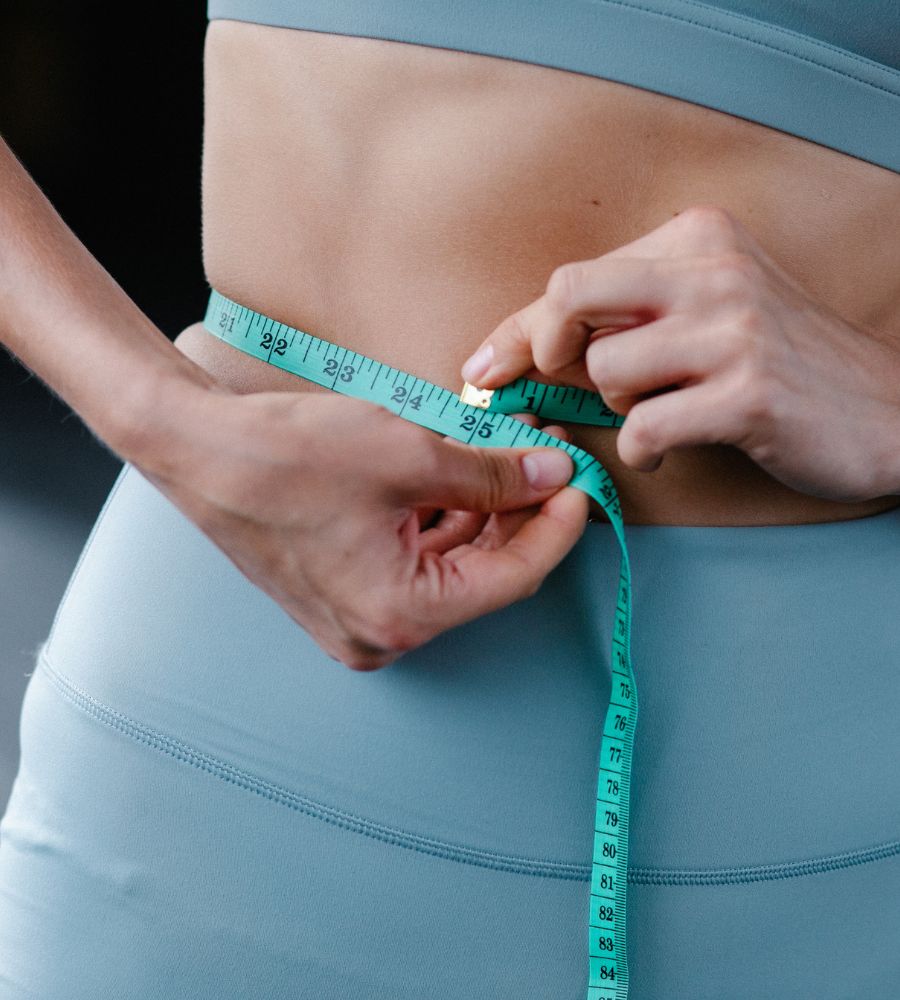 Yes! Quite simply, if they roll up the waist, this is an indication to lose weight!
The era of stretchy jeans can easily get you in denial of your waist and hip area expanding slowly. This is where waist beads help wearers to keep track of those sneaky pounds.  Traditionally, west African women wore waist beads to keep their bodies in shape and today women still follow this tradition as it has proved to be an effective way of tracking weight loss and gain.  Unlike how the human body stretches, waist beads simply don't. The size/length doesn't change,  it remains the exact size/length that you initially measured for your beads. Waist beads will slide up and down your waist as you gain and lose weight.
The best part is that it utilizes the power of energy, intention and attention. By creating intentional constraints (gentle and affirming constraints), the body and the mind come into an energetic agreement to fulfill that desire. The beads provide that physical response, making it even more powerful.  You can feel the beads tighten and climb up from your hips as your stomach expands during each meal. The beads assist you with your weight management goals.
The most popular choice of waist beads to use as a weight management tool is the Traditional Tie-On waist beads as they are made with non-stretchy, durable string.
Traditional tie-on waist beads are typically referred to as 'permanent' because once they are tied and knotted the only way to take them off, is to cut them. To "tie on" is a commitment as you will be wearing them 24/7 till they break off or you decide to wear them no more.
Staying conscious of the fact that you are wearing waist beads provides the encouragement needed to form healthy eating habits.  The beads are traditionally made with multiple polyester strings that make them very tough so adding exercise to your weight management regime will not be a problem. 
Wearing waist beads gives an extra boost of confidence, not to mention motivation. As you notice the waist beads becoming loose or tight, it naturally encourages you to continue on your self-betterment journey. The results you can achieve wearing waist beads are very satisfying.
MY PERSONAL APPROACH TO FACILITATING YOUR WEIGHT LOSS JOURNEY
I will recommend using 2 strands of waist beads to get started:
Anchor Bead – This waist bead should fit your current size and will sit on your navel.
Goal Bead – This second waist bead should be 1-2 an inch smaller than your current size. Due to the slight discomfort it gives, it serves as a constant reminder of your goals and to manifest your desired self.
The goal of this technique is to gradually move your Anchor beads down to your hips area and also gradually move your Goal beads down to your navel area. Watch the related video right below.
Buy tie-on waist beads to track weight loss, as this style is made with non-stretchy, durable string. (Best option over clasp and elastic waist beads)
Always leave 1-2 inches of breathing room when taking measurements for waist beads, for comfort and to prevent them from breaking prematurely.
Exercise and a healthy diet should be practiced during your weight loss journey whilst wearing waist beads.