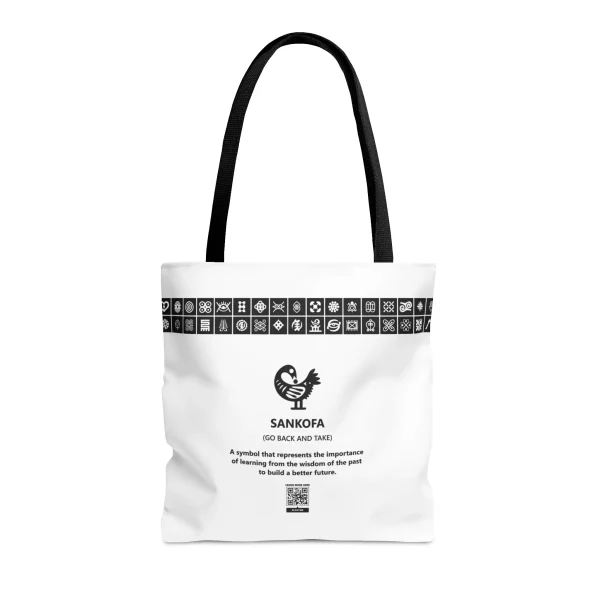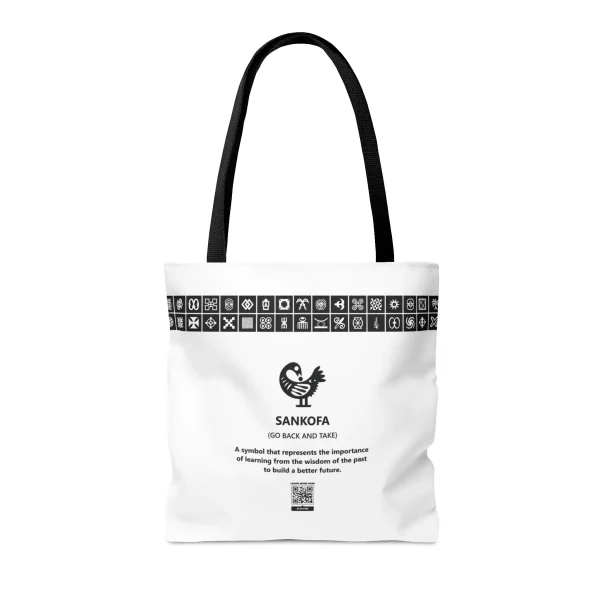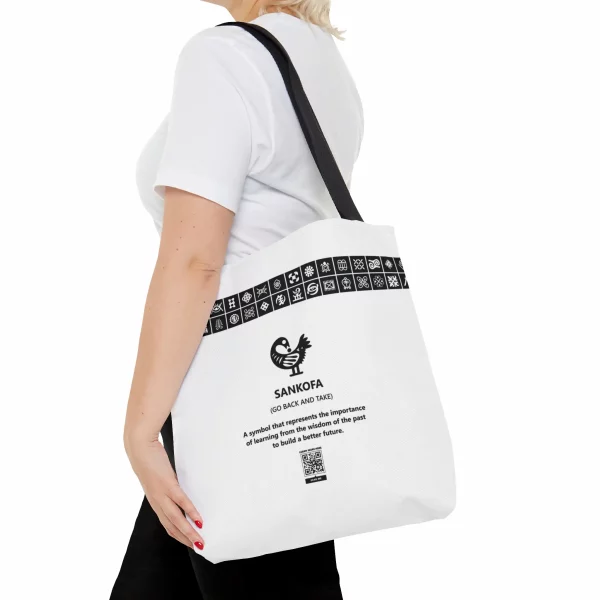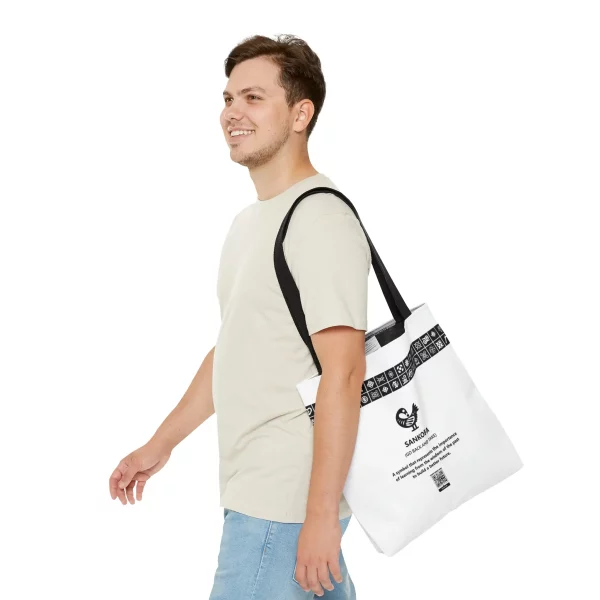 Sankofa Tote Bag
17.67 kr – 24.23 kr
Elevate your style and embrace the timeless wisdom of the Sankofa Adinkra symbol with our Sankofa Wisdom Tote Bag.
Symbolism: The Sankofa symbol, depicted as a stylized heart shape or a bird with its head turned backwards, represents the importance of learning from the past and applying those lessons to create a better future. It reminds us that it is never too late to go back and get what we need to succeed.
Sustainability: Crafted with sustainability in mind, this practical, high-quality tote bag is available in three sizes to suit your needs. Made from 100% Polyester and featuring boxed corners, it's a reliable companion that lasts for seasons, offering both comfort and style.
Artistry: The Sankofa Tote Bag features a beautifully crafted design that pays homage to the rich cultural heritage of the Adinkra Symbols. Every detail is meticulously rendered, celebrating the artistry and depth of African culture.
Versatility: Whether you're headed to the market, the office, or a weekend getaway, carry Sankofa with you to remind yourself and others of the wisom found in the past in building the future. The black cotton handles provide a comfortable grip, and the non-woven laminate inside ensures durability.
QR Code Access: Scan the QR code on the tote bag to embark on a journey of cultural discovery. Explore the history and symbolism of Adinkra, and delve into the profound meanings behind the symbols that adorn your tote bag. Let the QR code be your gateway to a deeper connection with this meaningful accessory.
Join us in embracing the essence of Sankofa, and let this tote bag become a symbol of your own journey toward gaining wisdom through past experiences.
NB! Size tolerance: Please note that there may be a size tolerance of 0.75″ (1.9 cm).
| | Small | Medium | Large |
| --- | --- | --- | --- |
| Height, cm | 33.02 | 40.64 | 45.72 |
| Length, cm | 30.48 | 38.10 | 43.18 |
| Width, cm | 8.80 | 8.80 | 8.80 |
| Handle height, cm | 35.56 | 35.56 | 35.56 |
| Handle width, cm | 2.54 | 2.54 | 2.54 |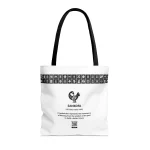 Sankofa Tote Bag
Your review
* Review is required
Email
* Email is required
Add photos or video to your review