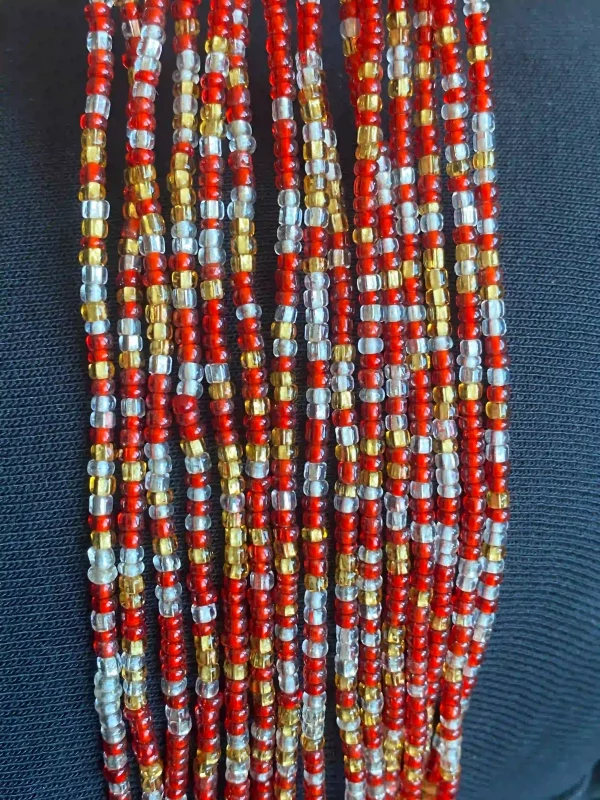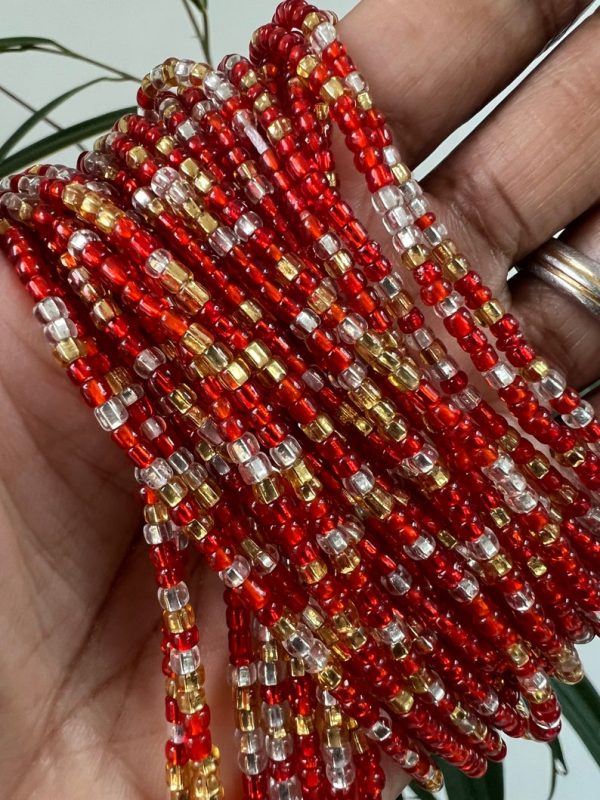 Energy-Rise Waist Beads – Handmade
120.00 kr
Adorn your waist with these beautiful waist beads which symbolize the sensuality and beauty of a woman's temple. They can be worn under your clothing daily as a reminder of the true beautiful goddess that you are, as a sexy seductive piece to be appreciated by you or/and your lover, or as a beautiful accent piece when paired with a bikini, crop top, or anything in which your waist or belly is revealed.
Traditionally, waist beads have been used in many African cultures as an effective tool for weight management. Rolling up or down indicates weight gain or loss. Daily use causes engagement of stomach muscles depending on the original location of the beads along your waist in an attempt to keep waist beads at the desired location.
Size: The length is pre-sized so you must select your size in inches when ordering. The beads can sit high waist, high hip or low hip. Consider where you want the beads to sit when ordering.
Measurement: Please measure your waist before placing your order to ensure that your beads sit exactly in the area that you desire. A guide on how to measure your waist correctly can be found here.
Appearance: Please be aware that all these beads are individually handmade and therefore no two beads are exactly the same.
Color: The colors shown may differ slightly due to your phone or computer color display variations. We have attempted to the best of our ability to show all the beads in their true colors.
Closure types: Barrel screw clasp closures are a great option if you want to be able to remove your beads easily to change up your style, or if you only want to wear your beads on occasion, like to the beach. Traditional tie-on waist beads are typically referred to as 'permanent' because once they are tied and knotted the only way to take them off, is to cut them. They are the most popular choice of waist beads to use as a weight-management tool.
Have some questions? click here to check our Waist Beads FAQ
More detailed information on waist beads is on our blog here
Waist Beads For Weight Management Tracking.
Waist Beads And Body Positivity
How To Take Measurements & How To Tie Your Waist Beads.
What Are African Waist Beads? – A brief history.
Is Wearing African Waist Beads Cultural Appropriation? Appropriation vs Appreciation
| | |
| --- | --- |
| Weight | 0.250 kg |
| Size | 28 inches, 30 inches, 32 inches, 34 inches, 36 inches, 38 inches, 40 inches, 42 inches, 44 inches, 46 inches, 48 inches, 50 inches |
| Closure Type | Traditional Tie-On, Screw Clasp |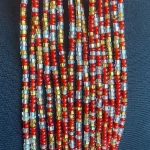 Energy-Rise Waist Beads – Handmade
Your review
* Review is required
Email
* Email is required
Add photos or video to your review